You're in college, and all your friends are having the time of their lives in their flats and you? You're stuck at home obeying mommy's ground rules. Trust me, no one can know how frustrated you are, better than me. Of course, you want your own space and you want to make your own rules, but remember No mommy means NO rules. And no rules means anarchy.
1. Pot Issues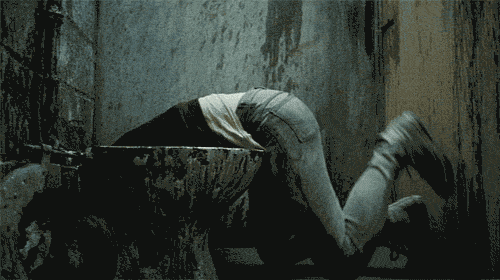 With a flat of your own and hundred things to manage, cleaning the bathroom takes a backseat. You and your roommates keep on deciding whose turn is it to clean the washroom, but we all know how that conversation ends!
Well, its ends with a stinky bathroom for sure.
2. To Cook or not to Cook?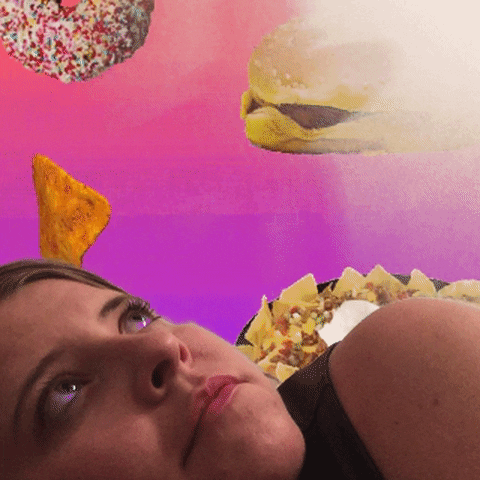 The real question behind the dilemma of "cook or order" is whether to be "Cost Efficient or Effort Efficient?"
Because cooking, although a better option economically does require much effort. Not just the part of cooking, but cleaning up after cooking that is the real task. And then, there is home-delivery. No cooking, no mess, no effort. Just a little more money and well, fat.
3. Kasa Kai Kitchen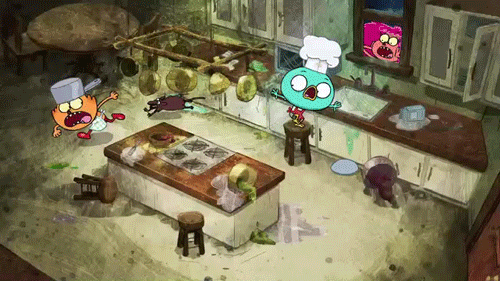 A kitchen without a mother is a kitchen open for experimentation. Every weekend calls for a lavish meal, with full pish-posh. Fancy ingredients, check. Not-so-ugly cutlery, check. A havoc in the kitchen with thousands of utensils piled up, CHECK.
4. Who has the key?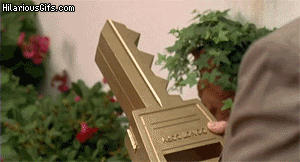 After a long and hectic day at work/college, you somehow get your dead body home. You ring the bell once; twice; five times in a row and no response. You look into your bag desperately, only to realize that you don't have the keys.  And then, a series of calls later, you find out that wretched key of yours is with your roommate, who isn't going to be home anytime soon.
The only question left to answer, "Who would like to have me at their place?"
 5."Can I crash in?"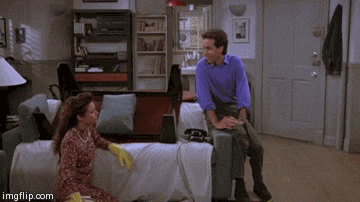 Worried that living apart from your family might make you feel lonely? Rest assured that lonely is the last thing that you are going to feel. There is going to be no shortage of freeloaders, be it your friends, your friend's friends, or just plain random people.
And it's going to be very difficult to say No, because you are a nice person and you hate yourself for it (-.-)
6. No Maid Day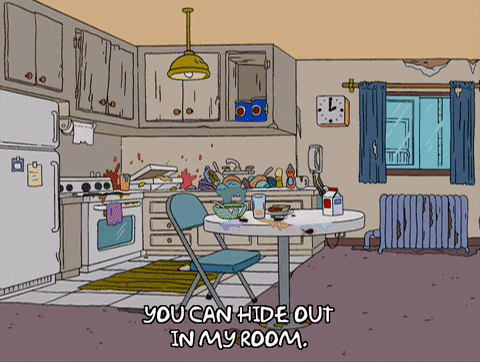 Try recalling the image of your mom cribbing whenever your house maid took a holiday. Well, you just switched places with her. Hurray! Now you know the pain of a 'No maid day'.
Wipe those tears away, you're on your own. Remember?
 7. HQ of Love Making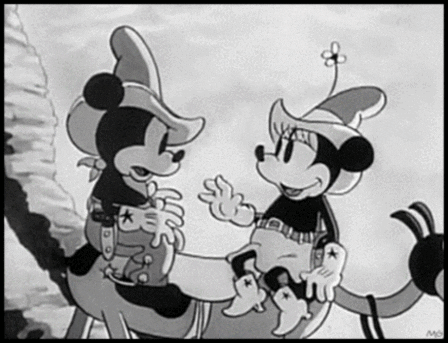 When you get a place of your own, the only people more excited than you are your 'committed-but-can't-find-a-place-to-make-out' friends. It's cute in the beginning because you are all in for love and helping them love birds.
But then someday in the future, sitting in a corner of your room, you'll be like "They must have done it here as well "