July is here, and the monsoon has arrived. Who doesn't love this time of the year? No one, if you ask me. The fresh rain, the cool breeze, the smell of the ground, bhutta (corn) being roasted on coal. Ahh! Excited already, aren't you?
Here are the different types of people you're most likely to run into during monsoon.
Types of People You Meet During Monsoon
1. The 'Meri Aashiqui' QTs
Yes, I am talking about all the lovey-dovey couples out there who indulge in PDA the minute it starts to rain. I mean, aren't you guys bored of the clichés already? – The girl HAS to feel cold, and the guy HAS to take off his jacket and give it to the girl! What's missing? Background music perhaps!
2. The "Intellectual" Readers
They are the ones who would set the mood and then start reading a book. They would pick a cosy spot near their window so that they can see the rain while they read. A cup of hot chocolate in is a must and of course also a book. Their reading capacity also depends on the duration of the rain. Rain stops. Reading stops.
3. The Wet-Me-Nots
Sorry. But these folks are the worst of the lot. They get irritated by even the lightest showers from above, they show no gratitude for relief from the extreme heat. Of course, they don't like rain and keep complaining about the humidity and the mud. First, they avoid going out while it's raining, and when they do, it's like they are preparing for a huge battle, with proper armour (rain coat), sword (umbrella) and what not.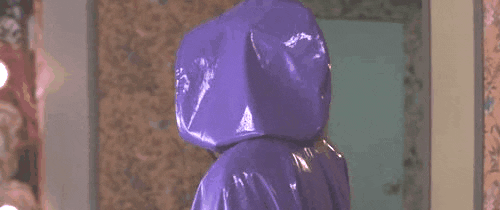 4.The SPLASHERS
Who doesn't like waterparks? Especially the ride – SPLASH. But, that doesn't mean that we enjoy the stupid splashes caused by the cars on the roads. No one I know has ever enjoyed getting wet by muddy water, and NO, it's not even remotely funny.
5. The Drama Queens/Kings
Whenever it starts to rain, you would definitely see one or two people opening their arms (in ShahRukh Khan style) with their face towards the sky, and welcome the rain in a proper romantic style. They'll be showing all their sexy moves with pop music playing in the background. No, you wouldn't hear the music, it's all in their head.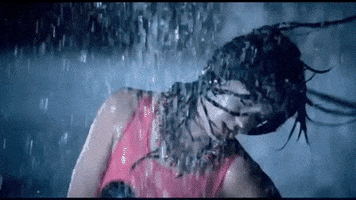 6. The "Daawat-e-Ishq" folks
Catching just a glance of the typical black rainy clouds is more than enough for them! They just cannot resist themselves from saying- "Thode pakode ho jaaye? and they would not stop there; gotta eat monsoon delicacies and make orgasmic sounds while eating. ummm, aaahhh, oooohhh, uuuhmazing, bhai maza agaya!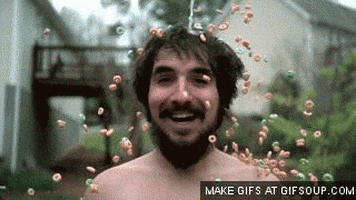 So which one are you? and your bff?