Gadget Cleaning at Home
In today's time, every person possesses a number of gadgets and Gadget Cleaning has now become a MUST. We are surrounded by gadgets all around, like watch, mobiles, VR, trimmers and even tech accessories like mobile covers, Sd card slot, earphones, etc. But problem arises when we have to go to stores for their clean up.
Many of us folks don't know how to clean them on our own.
Following are the Do-It-Yourself ways for gadget cleaning at home
↵ 

Jump to individual sections:
How to clean your earphones and headphones
Clean your smart watch by following ways
 Know how to clean your SD card slot 
Know how to clean your mobiles 
 Keep your mobile covers clean by following methods 
How to clean your earphones and headphones
THINGS REQUIRED
1. Dish Soap  2. Cotton Swabs  3. A nylon toothbrush  4. Rubbing alcohol  5. Alcohol swipes
PROCEDURE TO CLEAN IT'S PARTS 
Take a small amount of dish soap and mix it in water.
Remove the silicone covers and use cotton swabs to remove the debris and ear wax.
Soak the covers in lukewarm soap water.
After they are cleaned, clean them with warm fresh water.
Then rub them from a clean, thin cloth and leave them overnight to dry.
Gently dust off the earbuds with nylon toothbrush(Nylon brushes are preferable because if bristle breaks off, it won't ruin the earbuds) 
Dip a cotton swab in rubbing alcohol, squeeze it and then wipe the earbuds with its help. It will clean it and remove any remaining dust.
Wipe the earbuds with alcohol swipes as they dry at rapid speed.
Remember not to use dish soap and perfumes for cleaning earbuds. It will damage them completely.
For keeping your earphones/headphones at their best, clean them twice a month.
Steps to clean your VR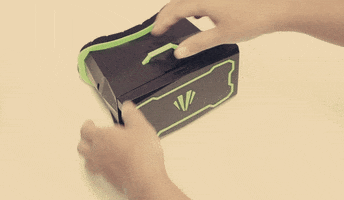 Wipe the lens with a microfiber cloth. Make sure to rub the cloth in a circular way, starting from the centre of the lens and moving out to the edges.

Use plastic to cover the lens for preventing scratches.

Then wipe the body with non-alcoholic, non-abrasive, anti-bacterial wipes.
Benefits of using non-abrasive, non-alcoholic,anti-bacterial wipes 
Non-abrasive wipes will not scrub the foam of VR.
Non-alcoholic wipes will not harden the cushioning of foam.
Anti-bacterial swipes will keep the gadget free from germs and bacteria that could harm people wearing the VR.
Steps to clean your watch 
If your watch is water-proof and water-resistant, then use watch spray once a week.
Remember to use your fingers gently.
And at last, rub lightly with wet cloth.
If your watch is waterproof/not waterproof 
Lens

Metal Band

 

Leather Band
Use a window cleaner or wet cloth to clean the lens of the watch.
Dissolve some mild dish soap in lukewarm water.

Use a toothbrush to clean the belt with the help of above solution.
Use an anti-bacterial wet swipes to wipe the leather belt and dust it off.
Here's how you can Clean your Smart Watch
Turn your smart watch off before you start cleaning it.

Remember not to use dishwasher to clean prints off the screen.
Use dry microfiber cloth to wipe the device off thoroughly.
If the watch has rubber belts, use wet cloth to wipe it.
If the strap is of metal, wipe it with a mixture of vinegar and water.
For leather straps, wipe it with cotton soaked in water.
Gadget Cleaning – Know how to clean your SD card slot 
Fold a piece of paper into the shape of SD card slot and try to pull it inside out. You can use tweezers for it.
Damp a cotton swab with alcohol and gently rub it against these metal pads to clean SD card.
Know how to clean your mobiles 
Turn off your mobile before cleaning.
Use the following steps for this gadget cleaning.
Soft, microfiber cloth 
Cotton swabs 

Distilled water and vinegar

 
Dampen the cloth with water.

Gently wipe it in up and down direction.

Then use dry cloth to remove the moisture.
Brush over dirty crevices of your phone and remove the dust.
 Mix 50%water and 50% alcohol.
 Damp the cloth again in it.
 Then gently wipe your mobile with in in circular motion.
 Then use dry cloth to remove the moisture.

Gadget cleaning – Clean your trimmers 
At very first, brush off the hair with the help of toothpicks and tooth brushes.

Then disassemble your trimmer.

Use alcohol swipes to clean all the disassembled parts.

Then soak them in lukewarm water containing a mild liquid disinfectant. Wash them properly.

At last, dry them for some time.

Assemble it only if  all the parts are completely dried.
For keeping your trimmers like new, clean them once a week or biweekly.
 Keep your mobile covers clean by following methods :-
Use wet  face wipes to clean your mobile cases everyday.
For once a week, use perfumes and cotton to clean it.
Clean it properly by circular motion.
If the mobile case is severely dirty, use a dilute detergent solution( a pinch of detergent in water).
Don't use it regularly, but once a while if the mobile cover is too dirty.
 

For cleaning your leather cases , use contact lens liquid solution.
To clean non-leather mobile cases, use glass cleaning liquid soluti

on.
Gadget cleaning- Clean your PC and laptops 
Use nylon tooth brush to clean all the crevices of the system.
Clean keyboards, mouse, screens,etc with the help of vinegar and water solution( 50% vinegar+50% water) with the help of a microfiber cloth.
Then wipe with a dry cloth.
Clean your systems once a week to avoid dust accumulation.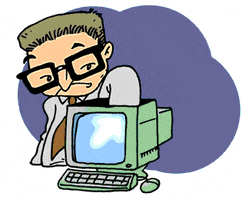 Hopefully you have found these gadget cleaning ways easy and would try it once!!
Get Home Improvement Tips & Lifehacks in your inbox. Sign up to our awesome newsletter. 
Takes just a second. Unsubscribe anytime.
We wont share your e mail or spam you. Promise.