Diwali Cleaning: Quick Tips
Diwali is around the corner, and the social diva that you are, your calendar is jam-packed. You have those relatives staying over, friends dropping in, and grand parties lined up. But before you jump into the hullabaloo head-on, you might want to pretty up your home, and by pretty up we mean clean it inside out. After all, you do want to welcome the Goddess of Wealth and Prosperity. The one fool-proof tip to follow is 'One Room at a Time'- Start with one room, move out the furniture and all things removable, and clean the room thoroughly. Then you can move to the next one. The satisfaction of seeing one room sparkle will make you appreciate your efforts. Don't worry, read on &  learn how you can do complete home Diwali Cleaning this time around.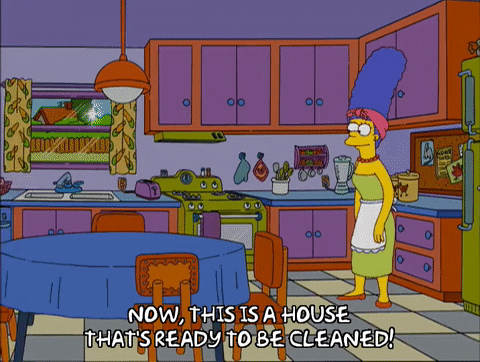 Table of Contents
1. De-Clutter Your Wardrobe
It is a rule widely circulated on the internet, 'if you haven't used it in a year get rid of it'. There are things in your wardrobe you'll never wear; that dress you bought that still has the tag on, that old T-shirt which feels super soft but you won't be caught dead in, and many other knick-knacks.
Empty out all contents of the closet and wipe off the dust.
Make three piles- Keep, throw and repair, and start tossing each item in the respective pile.
Once you have sorted through the piles, re-organise your closet.
You can refer to our blog here for more ideas on how to organize your wardrobe.
While you are at it, you might want to donate the old toys and board games that your kids have outgrown. Make somebody else's Diwali a happy one as well?
 2. Kitchen Deep Cleaning
After the various yummy Diwali dishes you'd have prepared, your kitchen will need a thorough cleaning:
Create space: Get rid of the equipment and ingredients you don't use.
Clean up: To clean shelves, soak a cloth in hot water mixed with white vinegar & wipe the surface with this. Once the grime is removed, clean the shelves again with a cloth soaked in plain water followed by a dry cloth.
Use space efficiently: Get creative. Use hooks below cabinets to hang cups and mugs. Attach racks to store glasses, crockery etc. Store seldom used things on top shelves or at the back of cupboards.
Use Labels:  Labels help you organise your items effectively. Also, using different colour schemes for different categories (example: red label for Indian masala, blue for Italian etc) can also help you locate them easily.
Clean your Fridge: Use half a lemon dipped in vinegar to clean your fridge efficiently.
For more information, check out this blog on 'how to organize your kitchen', or hire professional services.
3. Bedroom Revamp
Wash/Dry Clean – Put all fabrics for wash & move out the furniture.
Dust every possible surface, then do the usual 'jhadu-pocha' using a disinfectant.
You can also get your mattress deep-cleaned. They house an unimaginable amount of dust mites.
Do remember to clean the door knobs and window panes.
A soft microfiber cloth is advisable for all glass surfaces, but you can always use old newspapers.
4. Bathroom Cleaning
Hang a plastic bag near the door to dump all the trash- used bottles, broken mugs etc.
Apply a toilet cleaner on the insides of the WC and let it sit.
Put everything outside, the shampoos, soaps, buckets, everything, and start scrubbing the shelves with a liquid cleaner and Scotchbrite(Washing powder works too, followed by a disinfectant like Dettol).
Make a solution of equal parts Water and White vinegar and use it for soap drips and toothpaste spatters on faucets, mirrors, and in the washbasin.
Don't forget the shower-head and taps.
After the shelves, get on with the floor.Here's a guide to hard-water stain removal.
Brush and flush the commode,  use a wiper to drain  excess water from the floor, then let your bathroom dry for about an hour before you put things back.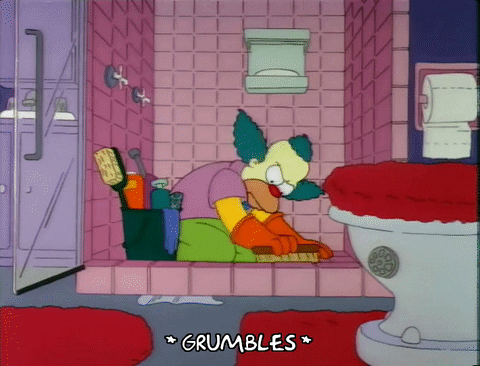 5. Nitty Gritties
Fans and grills – There is a chill in the air, which means you'll stop using fans soon. Which also means that the grime on the fans will be prominently visible. So get out that step-ladder and an old pillow cover and wipe off the dirt. Trust us, it works. Follow up with a liquid cleaning agent.
Bed boxes – We hardly ever open them, except to take out the seasonal clothes and blankets. Diwali gives you an excuse to empty them out and  clean the boxes thoroughly.
Important Tip – DO use hand gloves before you start cleaning. I know they are annoying to wear, but they are absolutely essential.
We hope these tips for Diwali Cleaning help you clean your home in an organised manner, without missing any spot. And if it all gets too taxing for you, you can always call Broomberg's Home Cleaning to make it squeaky clean.
If you have any queries, you can drop a comment in the section below. Happy Diwali Cleaning!